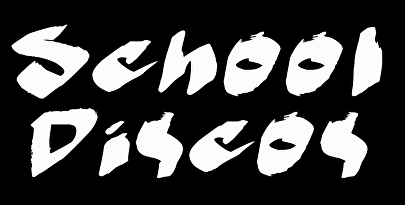 School Discos are a great way for a school Parent/Staff Association to hold a fundraising event that includes everyone. And sometimes it is important to make a special fuss of kids in their final year.
DJ Dan has hosted School Discos for a great many Schools and understands that the requirements of every school are different, depending on cultural mix, size of entry class, time of year and location.
All school Discos automatically come with DJ Dan's full Sound System and Lightshow.
For the early years at Primary there are great games to play, as well as action song routines and on-the-spot prizes for the best dancers to their favourite pop hits.
For the 10-11 year olds dancing is the number 1 priority and DJ Dan has the RADIO EDITED versions of all the latest hits, and is very used to balancing the expectations of mixed groups of kids who may have different tastes in music – Afrobeats, Dancehall, R&B, Hip-Hop, Dubstep, and of course the biggest Teen Heartthrob Popstars.
DJ Dan is also CRB checked and has Public Liability Insurance for up to £2 million.
Current top-selling Parties
A great prize for every child!
Make the lightshow extra special with Dan's Four Multifunction LED Lights and Multicoloured Lasers overhead bar.
*Please note the rope lights around the hall in the video above are not part of the lightshow.
Everything in the Big Disco Upgrade PLUS the addition of and UV Lights which make Neon and White clothing and face paints Glow.
NEW


Karaoke
Performance Party
For 7 year olds and older. I bring my Karaoke set-up with Screen and Projector, up to 4 Simultaneous Microphones as well as Props and Dress-Up for an amazing Pop Star Experience in the second half of the party.