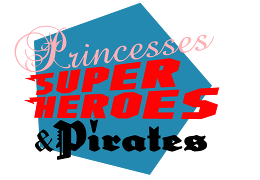 Princesses Superheroes & Pirates
DJ Dan loves to make Kids live their dreams, and many kids want to be a Princess, a Superhero or a Pirate. having a themed party where they can wear their favourite dressing up outfit always adds flavour to a disco.
DJ Dan makes sure kids really feel the part with special themed music mixes and a whole host of amazing THEMED GAMES for all different ages using a large range of props.
Games Include: Wish Upon A Star – Once Upon A Dream – Justice League/Avengers Race against Time – Captain Hook's Treasure Hunt – The Superhero Princess Runaround – Pirates vs Princesses Limbo Contest.
2 hours* of age appropriate Music, Dancing, Games and Prizes!
All party bookings get a Real Disco (full Sound System with the latest and greatest Pop Music, 2 multifunction LED Disco Lights and Animated Tablecloth) with free Bubble and Snow machines (Smoke machine optional).
DJ Dan does not dress up as a Princess. Or a Superhero. Or a Pirate. Actually he's a bit scared of Pirates. He does however help all of them have the BEST PARTY EVER!
If you choose to go themed or non-themed DJ Dan promises to bring just the same amount of Fun!
* Standard booking is for a 2-hour party, longer bookings available on request.
Current top-selling Parties
A great prize for every child!
Make the lightshow extra special with Dan's Four Multifunction LED Lights and Multicoloured Lasers overhead bar.
*Please note the rope lights around the hall in the video above are not part of the lightshow.
Everything in the Big Disco Upgrade PLUS the addition of and UV Lights which make Neon and White clothing and face paints Glow.
NEW


Karaoke
Performance Party
For 7 year olds and older. I bring my Karaoke set-up with Screen and Projector, up to 4 Simultaneous Microphones as well as Props and Dress-Up for an amazing Pop Star Experience in the second half of the party.